We want to stalk people with greater anonymity, but LinkedIn nudges us to login at every opportunity. There are quite a few methods online for viewing Linkedin profiles anonymously or without an account. I did a quick Google search and didn't see this approach used. Most techniques boil down to:
Use a stylesheet to override the CSS (now defunct).
Have an account and set your privacy to make yourself totally anonymous. This stops data collection of other people who view your profile, and still causes you to trigger anonymous profile views.
The method I'm proposing lets you view LinkedIn profile pages without an account, and anonymously. Your data remains intact.
How to View LinkedIn Profiles Without An Account
Find out the person's profile URL using Google. Copy it.
Open Google Translate and paste in the URL.
Select a language to 'translate from' other than english.
Click the 'translate' button. Press the 'original' button if needed.
You can now view their LinkedIn profile anonymously and without an account.
That's all there is to it.
If you need images: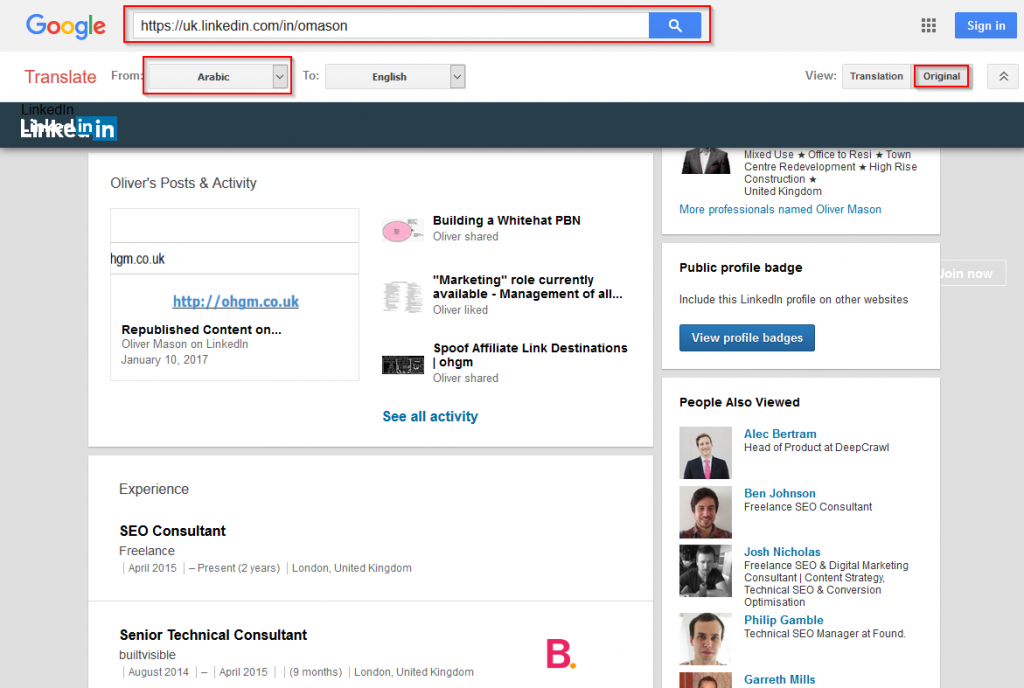 How does this work?
If we try to access my own profile URL we get redirected via JS to: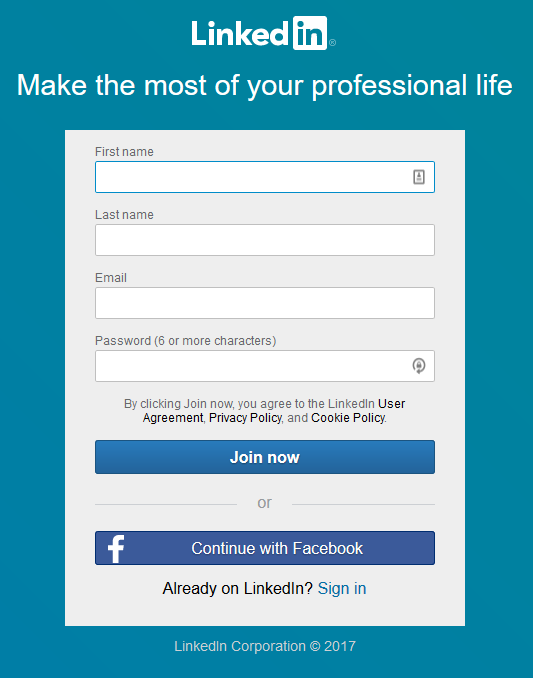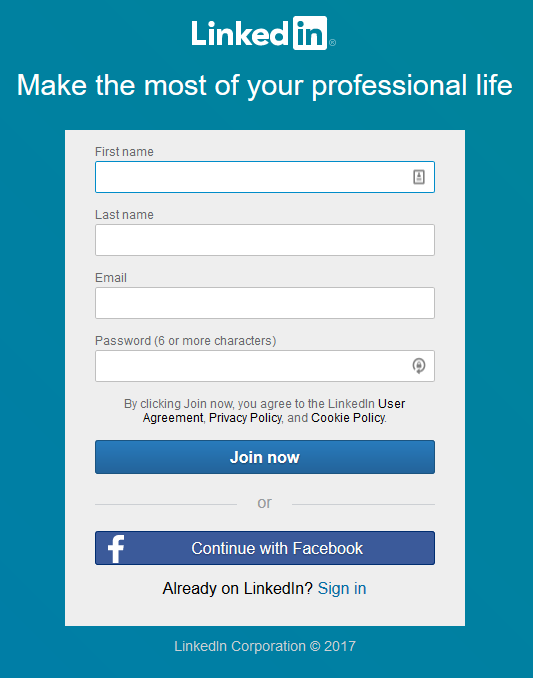 But if Google tries to access that URL, it can. Google gets a relatively free pass in accessing most of the web. By using Google Translate to access LinkedIn, we use Google on our behalf to retrieve the page for us, thereby avoiding the login wall and not alerting our target that we're stalking them.
I don't believe that this triggers anonymous account views, or any views at all. It's not the full profile, but it's enough to satisfy the stalking itch for most. Enjoy it for as long as it lasts.
tl;dr – use Google translate.
(then check out the LinkedIn for Dummies book. Or don't.)